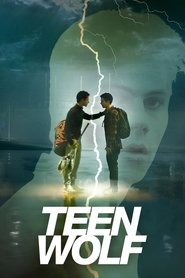 Teen Wolf
A somewhat awkward teen is attacked by a werewolf and inherits the curse himself, as well as the enemies that come with it.
Scott McCall, a high school student living in the town of Beacon Hills has his life drastically changed when he's bitten by a werewolf, becoming one himself. He must henceforth learn to balance his problematic new identity with his day-to-day teenage life. The following characters are instrumental to his struggle: Stiles, his best friend; Allison, his love interest who comes from a family of werewolf hunters; and Derek, a mysterious werewolf with a dark past. Throughout the series, he strives to keep his loved ones safe while maintaining normal relationships with them.
Scott McCall was just another kid in high school. Until, one night his best friend Stiles brings him to the woods, to look for a dead body, and Scott is bitten by a werewolf. Being a werewolf came with its perks- stronger, faster, new star in the lacrosse team, popularity- but also made it hard to control his anger. Scott has also fallen for the new girl in town, Allison, whose dad is trying to hunt and kill Scott. Scott now has to try and balance his out of control life, figure out how to control his new powers, try not to be killed by the alpha that bit him, and protect Allison- and keep her from finding out his big secret.