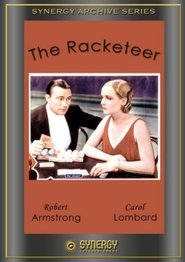 The Racketeer (1929)
Tough mobster Mahlon Keane practically runs crime in New York City. He meets broke ex-society girl Rhoda Philbrooke at a society fundraiser and helps her cheat her way to some winnings in poker. Rhoda needs the money to help nurse broken alcoholic concert violinist Tony Vaughan back to health. In between his criminal dealings, Keane takes up Rhoda's cause and helps promote Vaughan's return to public performance. Rhoda agrees to marry Keane but still harbors unrequited love for Tony Vaughan. On the eve of her marriage, Vaughan confesses his love to Rhoda. Now how will she handle her mobster fiancée?
Duration: 68 min
Quality: HD
Release: 1929
Tagline: DOUBLE-CROSSING MEN...DOUBLE-DEALING WOMEN...THRILLS AND SUSPENSE!
5.6