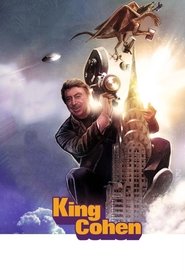 King Cohen: The Wild World of Filmmaker Larry Cohen (2017)
A feature-length documentary focusing on the acclaimed work and eclectic career of maverick filmmaker Larry Cohen, writer-director of "Black Caesar," "It's Alive," "God Told Me To," "Q," "The Stuff," and many more.
Duration: 110 min
Quality: DVD
Release: 2017
Tagline: Writer. Producer. Director. Maverick.
7.5