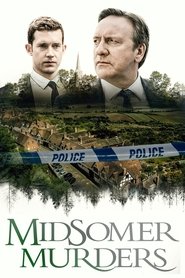 Midsomer Murders Season 15 Episode 2
After convicted killer Grady Felton returns to his childhood home after 18 years, it causes anger and raw emotion for the family of his victim. A barrister who was involved in the trial is murdered and the finger of suspicion is pointed at Grady. Grady has an alibi though so the detectives suspect he could be working with an accomplice. Grady ends up being critically injured in an arson attack and it looks like somebody is out to settle some old scores.
Meanwhile, Barnaby must face some personal demons of his own as he tries to train for the Chief Constable's fitness test.
Episode Title: Murder of Innocence
Air Date: 2012-03-21